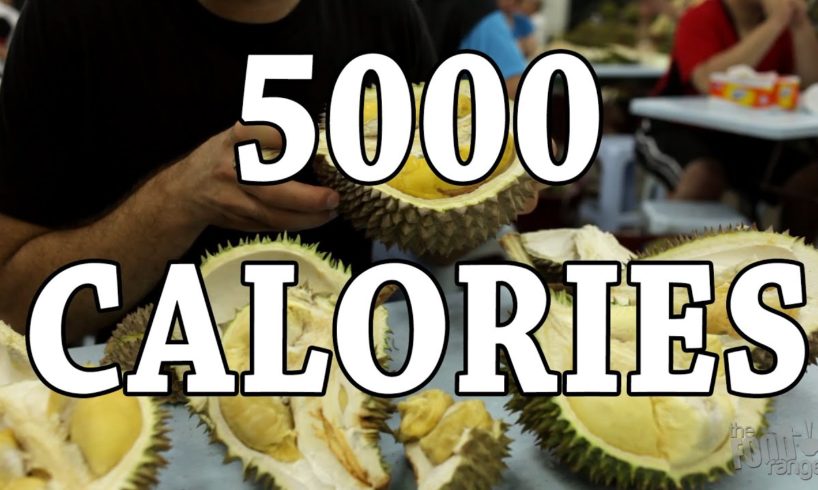 Check out https://ExpressVPN.com/thefoodranger for 3 months free w/ 1 year pack and 49% OFF!
FOOD RANGER MERCH NOW AVAILABLE! http://bit.ly/FOODRANGER
Follow me on Insta: http://bit.ly/2c5ojch
And subscribe to my channel here: http://bit.ly/2cCy2ub
Join Trevor James as he samples 5 top quality durians in SS2 outside of Kuala Lumpur, Malaysia.
Join me on facebook: https://www.facebook.com/foodrangin
The durian can be found from sellers on the street throughout the nation, and evokes either love or hate from those who try it. Durians have approximately 800-1200 calories per fruit, are high in fat, vitamin C, Potassium, Fiber, Vitamin B-6, Magnesium, and are healthy when enjoyed in moderation.
In SS2, a short taxi from the Taman Bahagia LRT outside of Kuala Lumpur, Malaysia, there is a little piece of heaven, an all you can eat durian buffet. Simply do what I did and tell the taxi "I want to eat durian, SS2, and he will for sure know the place. Contact # 018 234 5619 if lost.
15 ringgit (5 USD) gets you all you can eat durian, of average quality. If you want prime quality durian, you should order by the kilo and try some premium varieties such as Maoshan Wang (Fox King), XO, or D24.
Images used under creative commons license found at:
Love the music I use? Get a FREE month from me to you! I'm using this library for a few months now (since July 2017) and LOVE it. http://share.epidemicsound.com/pf97L
► My Food Blog: https://www.thefoodranger.com/

source