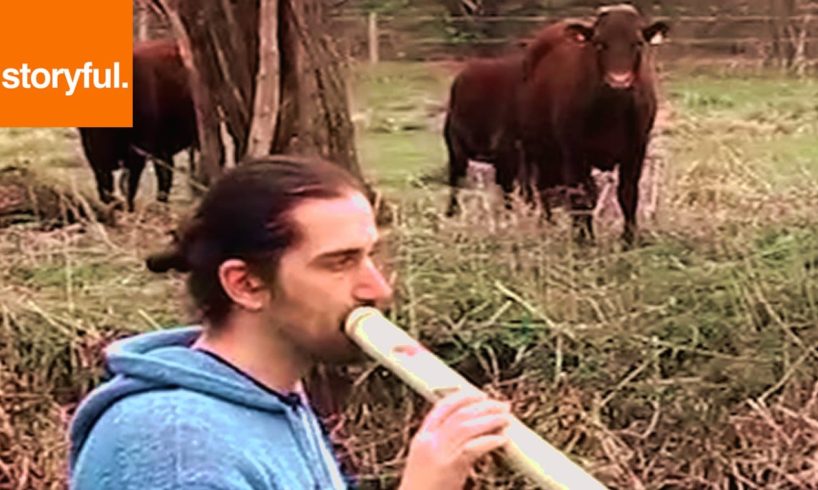 Italian musician Andrea is used to performing for crowds, but they're usually comprised of people! When your audience is a field full of cows, you just need to treat it like any other show and keep the music coming. Fortunately for Andrea, this bovine audience appreciated his didgeridoo skills and moved as close as possible to see him perform.
Credit: YouTube/Hard Fiberglass Didgeridoo
Watch More Wild Animal Videos: https://www.youtube.com/watch?v=YdKN4m19tSA&list=PLtMSwy96r2CYRKqo4mPWJ–6HhCihQDj6
Subscribe to Storyful for the latest viral videos online!
https://www.youtube.com/user/storyful?sub_confirmation=1&src_vid=rNVV4yiDel4
Original video: https://www.youtube.com/watch?v=uqvDDsMjgH8
Storyful exclusively manages thousands of videos which have generated billions of views online. We're open, ethical, transparent and always put uploaders first.
Twitter: https://twitter.com/storyful
Facebook: https://www.facebook.com/storyful

source