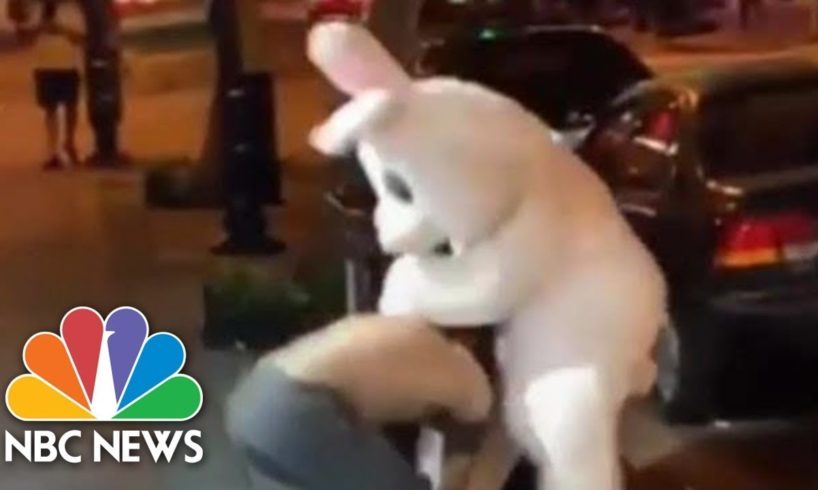 A man in an Easter Bunny suit came to the defense of a woman outside a bar in Orlando, Florida. The altercation was broken up by a police officer on patrol in the area. It is unclear why the fight started and no one was arrested.
» Subscribe to NBC News: http://nbcnews.to/SubscribeToNBC
» Watch more NBC video: http://bit.ly/MoreNBCNews
NBC News Digital is a collection of innovative and powerful news brands that deliver compelling, diverse and engaging news stories. NBC News Digital features NBCNews.com, MSNBC.com, TODAY.com, Nightly News, Meet the Press, Dateline, and the existing apps and digital extensions of these respective properties. We deliver the best in breaking news, live video coverage, original journalism and segments from your favorite NBC News Shows.
Connect with NBC News Online!
Visit NBCNews.Com: http://nbcnews.to/ReadNBC
Find NBC News on Facebook: http://nbcnews.to/LikeNBC
Follow NBC News on Twitter: http://nbcnews.to/FollowNBC
Follow NBC News on Instagram: http://nbcnews.to/InstaNBC
Easter Bunny Fights In Defense Of Woman Outside Orlando, Florida Bar | NBC News

source