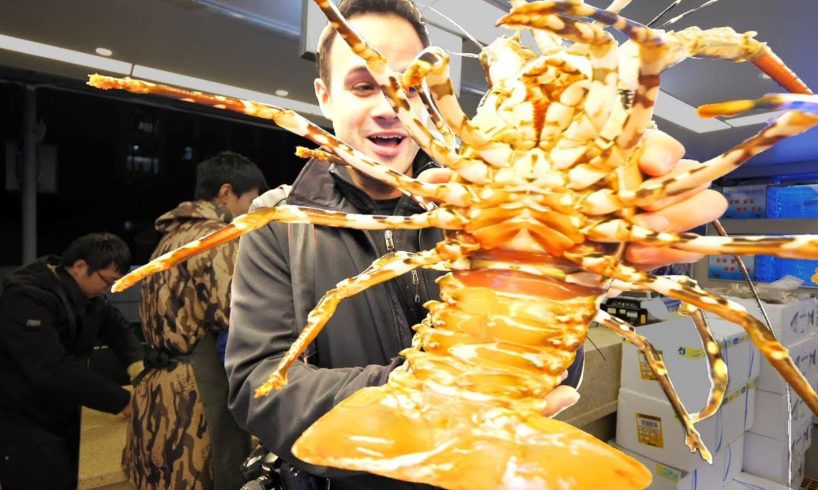 Check out https://ExpressVPN.com/thefoodranger for 3 months free w/ 1 year pack and 49% OFF! We're going for a FULL-ON SZECHUAN Seafood Tour in Chengdu, China!! This is the land of SPICY SEAFOOD! Today, we're bringing you to taste some INSANE Chinese Seafood cooked in Sichuan, China!
►Make sure to Subscribe to The Food Ranger here: http://bit.ly/2cCy2ub
When you think of Seafood, you don't think of Szechuan. But here in Chengdu, Sichuan, seafood is flown in from all over China and Asia to be cooked by master chefs who know how to cook the best Sichuan cuisine! In today's street food tour, we're bringing you to 2 different Sichuan locations for the best seafood in the world.
First, we're going to the local seafood market in downtown Chengdu to buy some super fresh seafood. We bought a nice plump lobster weighing 1 kg and some big Dungeness crabs as well.
The real magic is that even though Chengdu is far away from the ocean, the seafood is flown in alive so it's still super fresh and can be prepared Sichuan style. You can purchase fresh seafood from the seafood market and walk right across the street to one of the street food restaurants and bring them the seafood to cook any number of different local Sichuan recipes. Since this is a SZECHUAN SEAFOOD TOUR, we ordered Sichuan style for all the seafood, which was loaded up with tons of chilies, spicy broadbean paste, onions, and potatoes. We also ordered some hairy mitten crabs cooked in Sichuan style as well. It was all super delicious!
After that super amazing Sichuan seafood feast, the next day we went to a HUGE SEAFOOD TOWER in Chengdu. It was amazing to get into the kitchen and watch as the chefs cooked up their local Spicy Sichuan stir fry dishes and put them into the cauldron, 4 layers high. The bottom layer was spicy Sichuan frog. Then there was a layer of Spicy beef, Spicy Szechuan Chicken, and spicy Sichuan shrimp!
Here are the locations for the spicy Chinese street food restaurants in Chengdu:
1) Local Seafood Market in Chengdu, Sichuan:
Chinese Seafood Market Name: 青石桥海鲜市场
Chinese Seafood Market Address: 青石桥中街1号
2) Spicy Chinese Seafood Restaurant, All cooked Sichuan Style:
Chinese Seafood Restaurant Name: 红太阳海鲜烧烤大排档
Chinese Seafood Restaurant Address: 青石桥中路8号
3) Delicious Chinese Seafood Tower in Chengdu, China:
Chinese Seafood Tower Restaurant: 老佛爷炭火蛙锅
Chinese Seafood Tower Restaurant Address: 科华北路51号
For detailed addresses to these Chinese Street Food Seafood restaurants, visit The Food Ranger blog:
► https://www.thefoodranger.com/the-ultimate-guide-to-chengdu-food/
► BRAND NEW Chili Oil 4 Life Merch here: https://www.thefoodranger.com/Chilioil4life
The Food Ranger YouTube:
► www.youtube.com/thefoodranger
The Food Ranger Instagram:
► www.instagram.com/thefoodranger
The Food Ranger FB:
► www.facebook.com/thefoodranger
► MUSIC I USE (Great For YouTubers): http://share.epidemicsound.com/pf97L
►BEST VPN FOR CHINA (ACCESS YOUTUBE):
http://bit.ly/AccessYouTubeinChina
► MERCH AVAILABLE HERE: https://shop.bonfire.com/thefoodranger/
In the next video, we're going for even more street food around the world!
Thanks so much for watching all of my street food tour videos! Make sure to subscribe to this video!

source